We arrived at Porcupine Mountain last night and appreciated a superior sunset from the rocky shores of Lake Superior.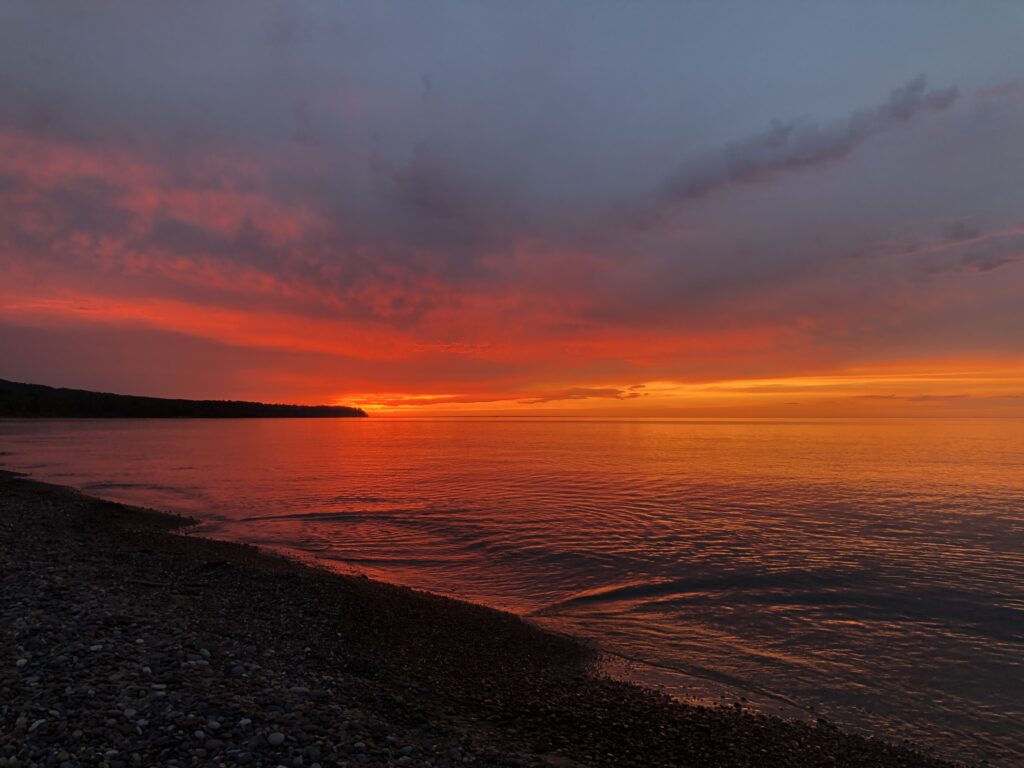 Canada is somewhere over the other side of the lake. Did you know…. Superior is so large that if you drained all of the other Great Lakes, you could refill them all with Superior and still have water left over to give Ohio a bath?
At our campground we were highly entertained by a real character…. dressed in his embroidered Himalayan dragon shirt, the camp host fed us his stories about getting so stoned he got lost in his own van.
The next day we enjoyed a very nice ridge-line hike to Lake in the Clouds in the Porcupine Mtns.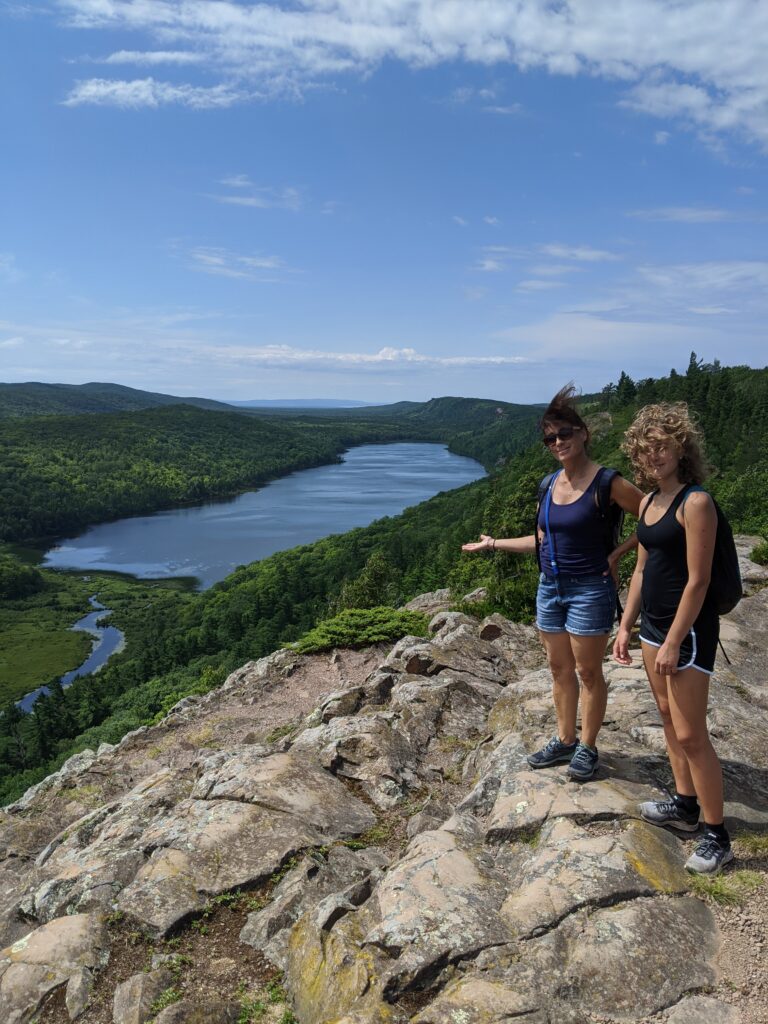 Wonderful views with no sight of humankind (or porcupines) in any direction.
Next stop: getting underwear in Duluth!