After surviving Detroit we headed north-east to explore central Michigan and the eastern shore of Lake Michigan.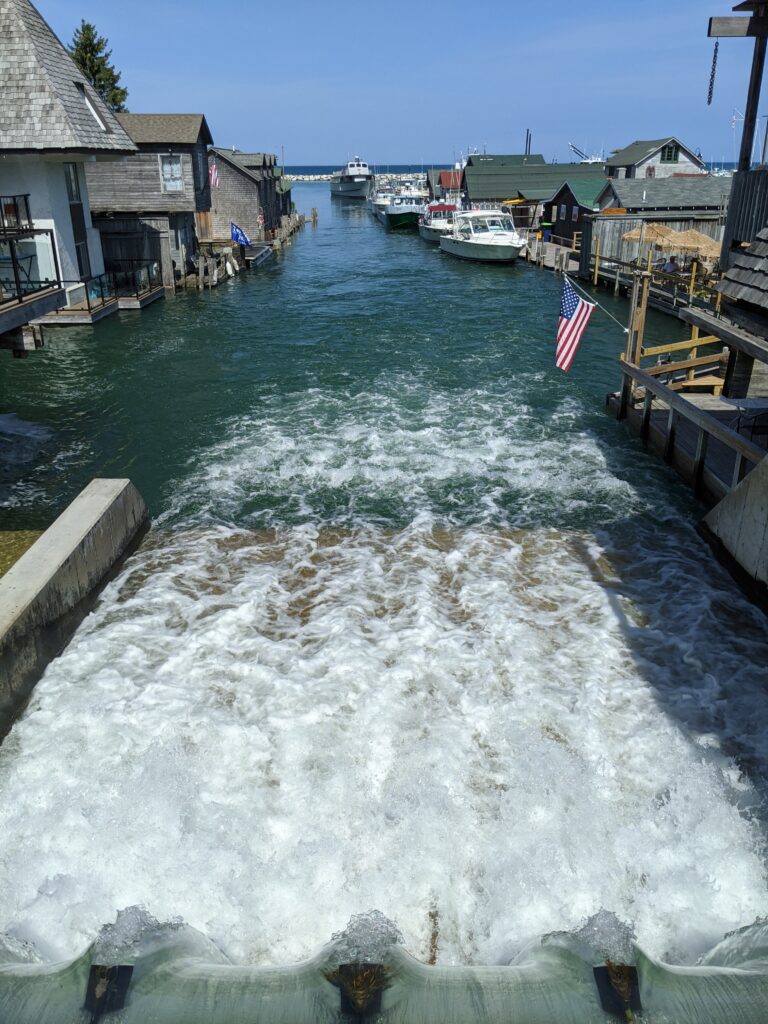 First stop was the awesome "Fishtown" of Leland, a remnant of the working seafood towns of the past. A quaint town with lots of restaurants, shops, and seafood galore. Here's a view from the small inland waterway emptying into the Great lake.
Next up was the Sleeping Bear Dunes National Lakeshore. You know that feeling when you get to the beach, you park the car, get out your gear, it's hot and you can't wait to get to the water???
But first… you have to drudge through a hot sand dune or two to get there. It's annoying but no real problemo.
Now imagine 20 endless dunes!! You scale one dune and the next dune appears. No shade. Ugh. And we're talking about BIG dunes. It was like running a marathon when you expected a little walk to the candy kitchen.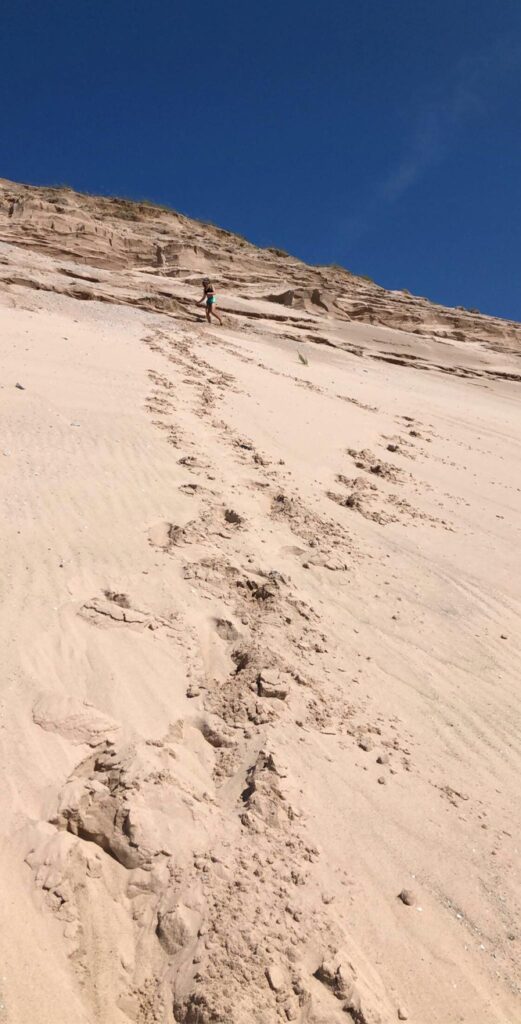 Finally, we spied the cool blue waters of Lake Michigan and the race was on. Juli and Dan (mostly Dan) talked trash for two months about the sprint to the water from the Bear Dunes cliffs. It didn't go as Dan had envisioned.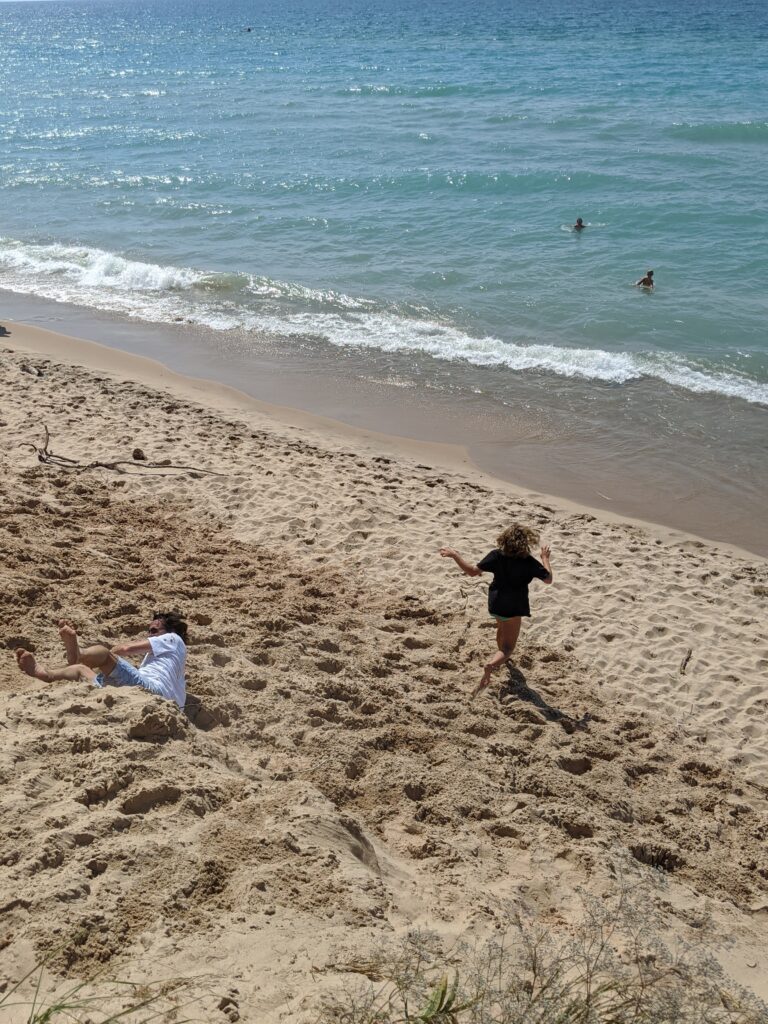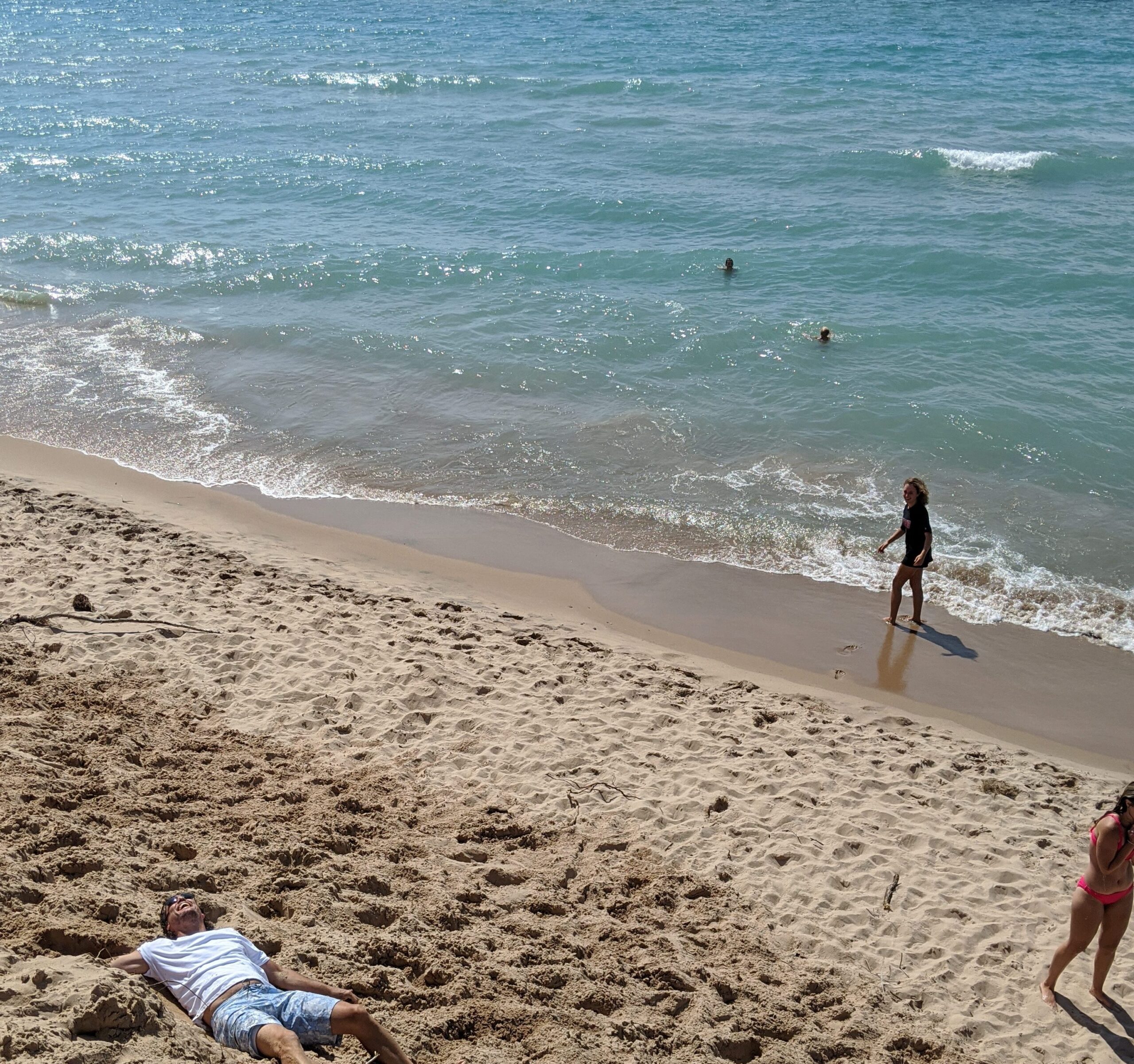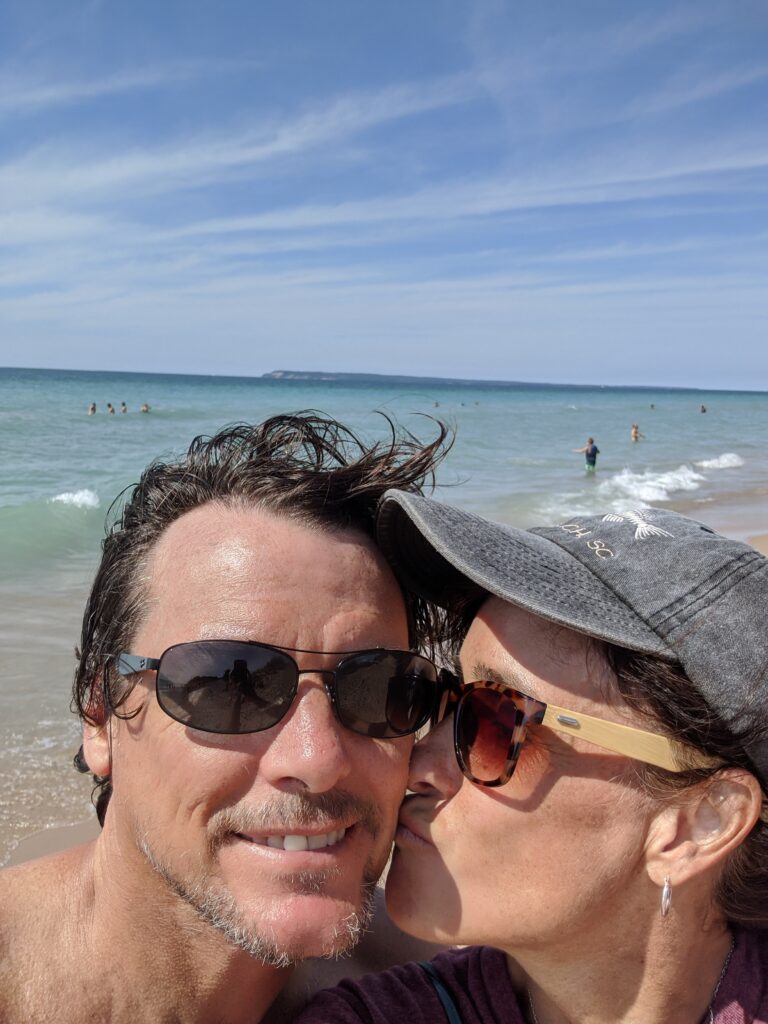 But Anne says she loves him anyway. 😉
Next stop…. Upper Michigan.