We only spent one night in Wisconsin (8/14), so this post will be brief.
Speaking of briefs…. Dan completed his much anticipated pilgrimage to Duluth and the Duluth Trading Company for the best goddam underwear he's ever worn. (And the most he's ever paid for it). The men reading this understand. Sorry folks, no pictures are available from this adventure.
The other big event for us in WI, and a bit more frightful, was the storm that built up that night. The sky was a BRIGHT orange and heading in our direction. This was just a week after the derecho blasted Iowa and the Midwest with 130 mph winds and produced 21 confirmed tornadoes.
So we opened some "Blue" to put the colors in perspective, build our courage, and reduce weight in the camper. 😉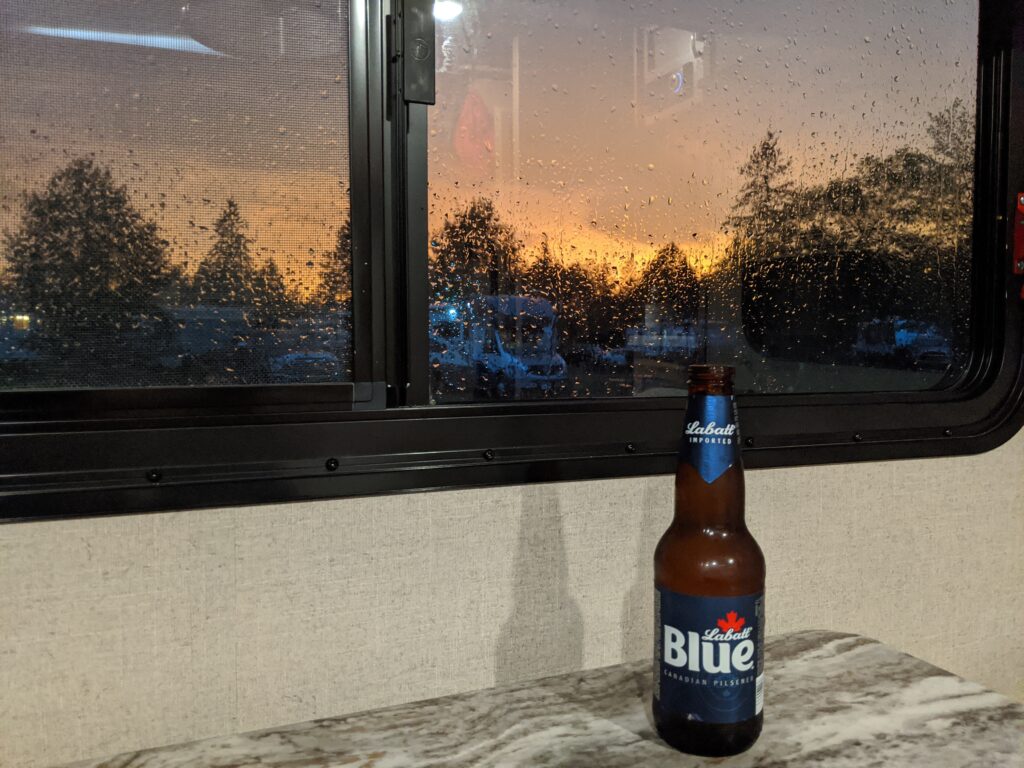 Let's get out of WI and into MN…..